Dears,
It has been a long time, since my last article!  I wish I had something witty, wise and important to say, but this is it! Hope you will enjoy! 🙂
If it does not match how you presently feel, especially, if you are going through a tough challenge, I am with you, you have my full support.
I am simply sharing my current experience. Expressing my feelings nourishes my soul, makes me joyful and brings me peace.. 🙂
Thank you for passing by.
Love,
Pau
« The road to enlightenment is long and difficult, and you should try not to forget snacks and magazines. »  ~ Anne Lamott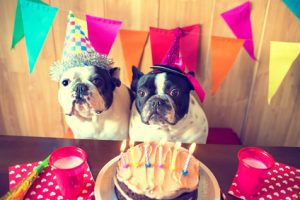 Party time
What if life was a big joke?
(Be aware – Big Brother is watching you)
What if God had sense of humour?
What if you had a starring role in a comedy movie?
So let's playfully play fools
And with a light-open heart
Cherish each moment
Let's pretend we know the script
Let's have principles and then break all the rules
Let's boldly play with fate
Have both fun and faith
With a peaceful pinch of craziness
(It is vital for your mental health)
Show must go on so let's go baby
Put on your best suit and let's dance
It is your surprise party
It is your stage-time
The audience is waiting
The music is playing
If you feel nervous
Follow my advice
Get a little tipsy or better – really drunk
I promise, it is worth trying
(In case you have never done it)
At some point, by magic
You will start giggling
Without being able to stop
Your laughter will get louder and louder
And will spread like a wildfire
Gently dissolving every obstacle on its way
***
Finally, one day you will die quietly
You laughed and you loved
It is a happy-sweet-predictable-end
We are all the same
Aren't we?
 ***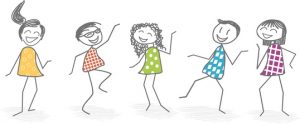 ***
Please find below a lovely video from one of my dear masters – Mooji. I love his warm, cheerful energy. Relax, this is not too serious, just enjoy the laughter! Watch out, it is contagious! 🙂
***
"It doesn't matter how you pray – with your head bowed in silence, or crying out in grief, or dancing. Churches are good for prayer, but so are garages and cars and mountains and showers and dance floors." ~ Anne Lamott
P.S. Thanks for reading, sharing, writing a comment and for your precious feedback! 🙂