Paris -> Vilnius ->Eišiškės ->Trakai -> Kapadokya ->Istanbul -> Paris
« Before you cross the street take my hand. Life is what happens to you while you're busy making other plans. » ~ John Lennon – Beautiful Boy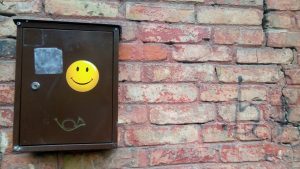 This was THE trip: 11 days, 5+ cities, 5 flights, 8 kg of luggage, a small cabin backpack and nearly the same outfit during the whole trip (too chilly to dress like a queen haha). For me, it was one BIG adventure. 😀 I was scared to death before leaving my cosy Parisian apartment as I have never travelled alone for more than a few days and without a full plan. I still cannot believe that I did it! What happened was magic and it was the best present I could have hoped for. I feel lucky and grateful.
Lithuania – back to the source.
« Life is more beautiful than prudence » ~ Abbé Pierre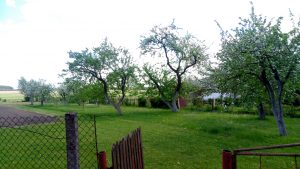 My journey started in charming and green Vilnius – city of angels who fly at low altitude and (of course!) high speed. My goal was to learn more about my roots.
I rented a car and travelled to the city where my dad was born – Eišiškės. I made a tour of the village, asking questions, meeting locals and searching for a distant cousin or at least some more information on my dad's childhood. One encounter leading to another, I finally end up in a small house, sitting on a couch with a lovely old couple. The lady's mom's maiden name was the same as my dad's surname. I was a total stranger to them, coming out of the blue, but they treated me like their own daughter, gave me a big-long-warm hug and a kiss. They patiently answered all my questions, showed me a few family pictures and wished me the best of luck for the rest of my trip. I felt honoured and welcome.
I also (finally) understood the meaning of my surname. Indeed, in Poland, where I was born it sounds awkward. In Lithuania, however, it carries a sense. A deep one, haha. "Be dugno" means "without bottom" and "bedugnė" translates into "an abyss". Hmm, let's jump in, shall we?! 😀
I even learned (totally by accident!) that there was a village called "Bedugnė", 60 km from Eišiškės. I did not go there, next time! Who knows, maybe my father's family comes from there?
I also travelled to Trakai, a pleasant town near Vilnius, famous for its beautiful lakes and a castle. Is also known for the Karaims – people speaking the Turkic language, who have lived there since the 14th century and have preserved their traditions, including food. The most popular dish is kibinai – a small pasty stuffed with minced meat or vegetables. I tried it, of course! It offered me a perfect foretaste of my imminent trip to Turkey.
My stay in « the Jerusalem of the North » was a real treat! I tasted 3 totally different beetroot soups in 2 days, ate the best pancakes ever, drank delicious local beer, discussed about life, sang polish folkloric songs and was touched to tears by a beautiful poem of a lovely Ukrainian artist and graphic designer, who was in love with Vilnius and kind enough to be my companion and private paparazzi during my trip to Eišiškės. Arita, you rock!
Lithuania smelled, tasted and felt home, ačiū and hope to be back soon!
Turkey – from Kapadokya to Istanbul.
"And the trouble is, if you don't risk anything, you risk even more." ~ Erica Jong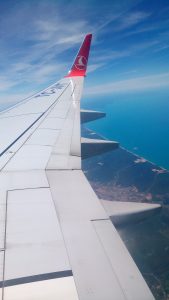 Turkey was a totally different story. I started my trip by booking a domestic flight to Kapadokya, a historical region in Central Anatolia known for its unique rock-cut temples, houses, beautiful valleys and underground cities. I stayed in a pleasant hotel near Göreme, recommended by Moroccan Nomad – very good travel website in French.
My dream was to participate in a hot-air balloon flight. I did it! At first, it was scary. Indeed, the balloon itself is HUGE, the basket, on the other hand, is pretty small and you fly high! Hopefully I was not totally conscious of the danger as they woke me up at 4 am. However, I fully trusted the pilot as I had a competent local guide who recommended a good company and offered a very competitive price. Teşekkür, Umut, yourself and your wife made my stay in Kapadokya relaxing and enjoyable, not to mention the delicious food!
I visited a few valleys and the Derinkuyu underground city. It felt so peaceful and liberating to see real open landscapes, instead of a casual open space in my office, regardless of how high tech and well-designed it is. Eating a breakfast on a sunny terrace with a view was priceless!
The next and final stop was Istanbul. I visited Hagia Sophia (under reconstruction, yet still impressive!), the Blue Mosque and the Galata Mawlavi House Museum. This is the oldest Mawlavi house in Istanbul or a temple for Islamic Sufi believers, also known as tall hatted Whirling Dervishes. Sadly, I did not see an authentic Whirling Dervish dance performance. Next time in Turkey I will make sure to come to Konya to check it out! I so much enjoy visiting sacred places, in both Vilnius and Istanbul there were plenty of them.
That being said, while in Istanbul, I also went to the business district, where I had a lunch with my colleagues. Video conferences are good, but face to face meetings are better! I proudly used my access card to enter the local office. I also grabbed a snack from the pantry. 😀
During the whole travel, I came across many great free spirits from all walks of life. The people I met and the time spent together made this trip truly memorable. I learned so much. It opened my eyes and gave me a fresh and totally new outlook on my current situation (which is pretty good, thanks, God!).
I took every possible mean of transportation (ships rock!). I walked like crazy, climbed every hill and entered every cave I could (the more difficult it was the better!). I enjoyed delicious food and drinks in charming company. I went to Turkish baths (unique experience, especially the bubble wash!). I laughed so much, I felt like a joyful, adventurous child discovering the world for the very first time.
Parisian jungle – going back home.
« The real voyage of discovery consists not in seeking new landscapes, but in having new eyes. » ~ Marcel Proust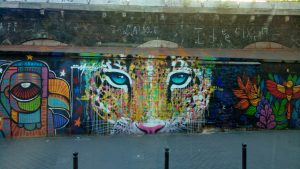 Coming back to work was not that bad. My Italian boss knows how to talk to me: "you were missed". Oh, merci! I am very grateful to have a decent and interesting job so that I can spoil myself with such magic moments. Actually, I will need to check, but it did not cost that much. I mainly stayed in youth hostels (Downtown Forest & Orient) and had very good prices, especially in Turkey where people currently travel much less due to political reasons. 🙁 I can only say that I felt safe and had no issues at all, except being invited to every single restaurant I was passing near to, as, of course; it was absolutely the best in town and I could expect a special personal discount! 🙂
Words cannot express the joy, freedom and peace I felt during this trip. I was touched many times by the beauty of nature, architecture and people's stories. I connected to the wild, adventurous and brave part of myself. I am a nomad. We all are. We are not meant to stay in front of the same screen, regardless of how high-tech and big it is, for 10+ years, checking e-mails and resolving tickets (those who work in big companies will understand!). Again, I am very grateful to be a part of an international team in a solid firm that offers great opportunities. Yet, my soul yearns for fresh air, new experiences, adventures and surprises. While looking back at this short and intense trip, I would not change a thing; maybe, I could only be a bit braver, crazier and trusted life and people even more? I consider myself curious and sociable; however, I am still learning to have both my heart and mind open to different people, ideas and experiences.
If you hesitate and are afraid of going somewhere new, then it may be the very exact thing you should do. Be alert. Act prudently, especially that sadly terrorist attacks become common in various destinations globally. Gather all the pieces of information you need ahead of time and then simply trust that everything will go right or even better. As it will!
Love,
Pau
***
Please find below more pictures from my trip. Enjoy, thanks for reading, sharing and your precious feedback!
***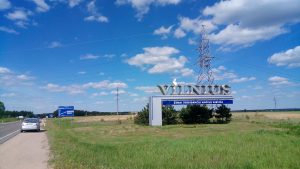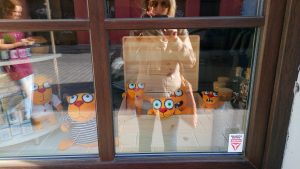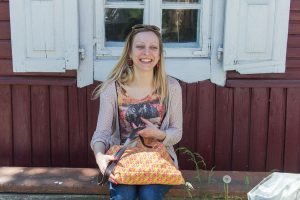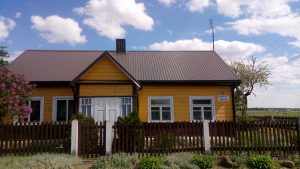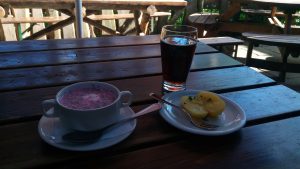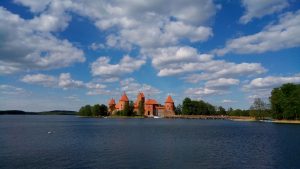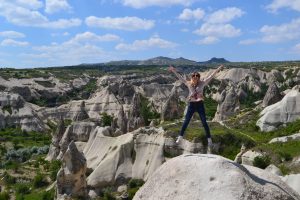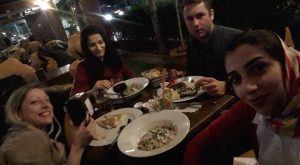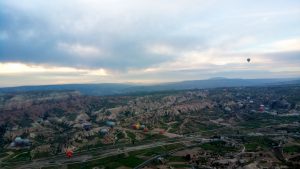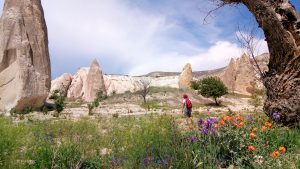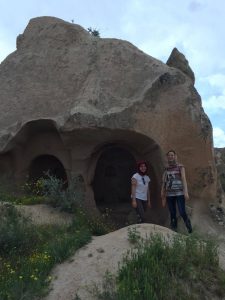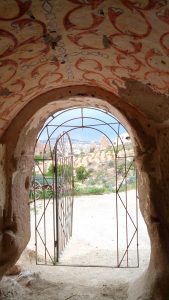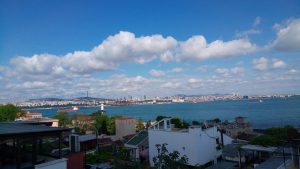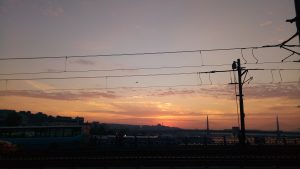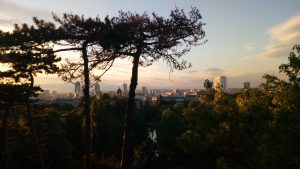 ***
Thank you, wishing you safe and magic travels! 😀